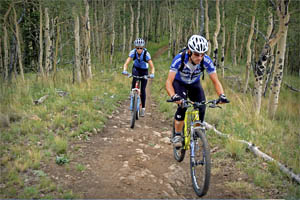 Reviews
Pilates for the Outdoor Athlete has recieved an award from USA BOOK NEWS:
"Combining her love of Pilates and outdoor sports, Lauri Stricker has penned a user-friendly guide to boost performance, prevent injury, and increase longevity..."
Watch the Lauri Stricker interview with Tom Greene,
Channel 2:


"No matter what you do in the outdoors - whether it's paddling, pedaling, or backpacking- Lauri Stricker's Pilates for the Outdoor Athlete will help you prepare your body for the task. A must for anyone looking to gain that extra edge in outdoor sports."
—Eugene Buchanan
Publisher and editor-in-chief of Paddling Life magazine.
"Beautifully crafted and illustrated, Pilates for the Outdoor Athlete sets a new standard for source books on athletic cross-training. Lauri's knowledge and deep respect for authentic Pilates and its relevance for the outdoor athlete are evident on every page. She has made it easy for you to reach your best performances and to excel at your sport."
—Richard Rossiter
Director of Pilates of Boulder
"Pilates for the Outdoor Athlete is an extremely well-organized book. Athletes will find a wealth of information applicable to many athletic passions and discover they can achieve even greater success through the Pilates Method!"
—Diane Legner
Pilates Instructor
Master Champion Nordic Skier
Physical Therapist, Marathoner
"I'm an LPGA teaching professional out of Estes Park. My favorite pastime is climbing - tho I'm on the very cautious side. In '06 my climbing muscles and injuries started to really hinder my golf game (shoulder impingement and elbow tendinitis). This did not look good when I took clients out to play with them. Thankfully a pilates loving friend of mine gave me your book this spring and I've been following the climbing routine 4-5 times a week. I played with a client a few days ago and regardless of having practiced minimally in the last six months I played wonderfully. I told him I owed it all to your pilates book. Thank you for an awesome creation that has definitely helped me! And thank you for your input."
—Alicia Allison
"I wanted to let you know how amazing I think your book is. I have been using it almost daily. I learned the first series for climbers (I figure my climbing needs more help than my cycling!) and have now moved on to learning the second series for climbers. It is so easy to use — remarkably clear instructions/photos. Even a handy flap cover to keep your place. Anyway I am so enjoying using your book and doing Pilates again — having never done any mat. I really didn't know the options. I also can feel a difference already in my swimming."
—Laura Graglia, Boulder, CO
The Denver Post reviews the book.
Read a review of the book in Washington Trails.
Washington-based Out There Monthly will review the book in June: www.outtheremonthly.com.
A review of the book appeared in the June 27th Seattle Times.
© 2012 Lauri Ann Stricker. All rights reserved. Site developed by
bluetrope.