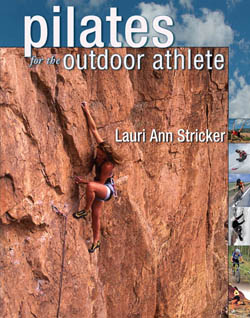 Pilates for the Outdoor Athlete
Click here to see the table of contents
and excerpts from the book.
Buy the book at the Online Store.
Buy Lauri's book here and receive
15% off the retail price of $27.95
and an autographed copy.
© 2012 Lauri Ann Stricker. All rights reserved. Site developed by
bluetrope.