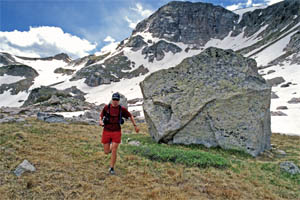 Upcoming Events
Join Lauri at the Body Mind Expo in Santa Clara, April 2009
Using the Peak Pilates Split-Pedal Chair with Handles, learn how to maximize cross-training results, while restoring muscle balance, flexibility, core strength, and alignment. This athletic conditioning workout, invites participants to experiment with spring tension, split pedal position, and handles in all planes of movement.
August 2007
Book Signing at Outdoor Retailer Show
Salt Lake City, Utah
Fulcum Publishing Booth
July 2007
Book Signing at the REI Flagship Store, Denver
May 2007
Article about the book in 5280 Magazine

Review of the book in Washington Trails Magazine
© 2012 Lauri Ann Stricker. All rights reserved. Site developed by
bluetrope.